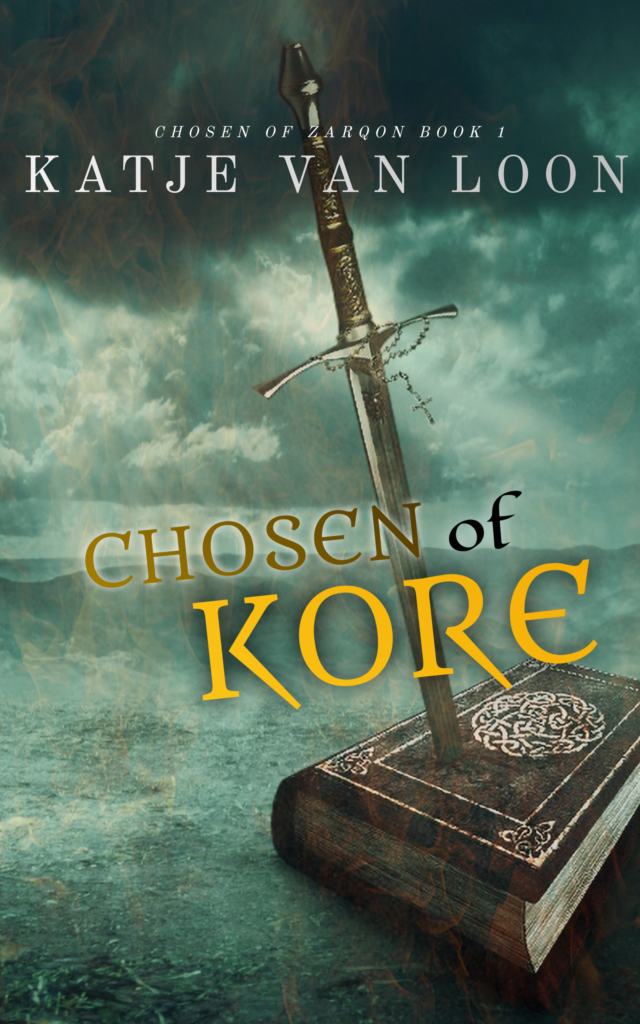 Chosen of Kore
Chosen of Zarqon, Book 1
Could you refuse a goddess's call?
From country's second-best princess to its best warrior, Yarrow deZameera Zarqon has worked hard to build a life of which she can be proud. Lousy officer's pay, the camaraderie of her fellow soldiers, and all the wenching and drinking she can stand -- why would she want anything more?
Yet more powerful forces have their own ideas of how the world should look. The ever-warring twin goddesses of light and dark have chosen their mortal champions: Zardria deZameera Zarqon, next in line to the throne and Yarrow's twin sister, has already heeded the call of the dark goddess Umbra.
Umbra must never gain power in Athering, yet when Zardria claims her birthright that is exactly what will happen. Never one to aspire to being Goddess-touched, Yarrow now must heed the call of Kore -- goddess of light -- or the coming storm won't just mean an end to her life.
It will mean the loss of her soul.
Chosen of Kore was originally published under the title Bellica.
Currently it is going through a re-launch process -- new title, new cover art, and updated text. (Cover seen here is a placeholder. New cover yet to be designed.)

While it is not available as a full ebook at the moment, I've decided to release the text as I update it to my subscribers at Ream. You can join here: https://reamstories.com/katjevanloon

Chapters will begin to be released Summer 2023, and will be accessible by all tiers.
Note: the text is not substantially different from that of the original book. My updates consist of tightening up loose bits and adding a bit of flavour in certain areas. The story remains the same, as does 90% of the book. This is not a re-write.
If you've read Bellica, you do not need to join my Ream in order to read Chosen of Kore -- it's not a new book. That said, there are other benefits and if you do decide to join, I happily welcome you with humble gratitude and much love.