The Jade Star of Athering (The Bellica Trilogy #2)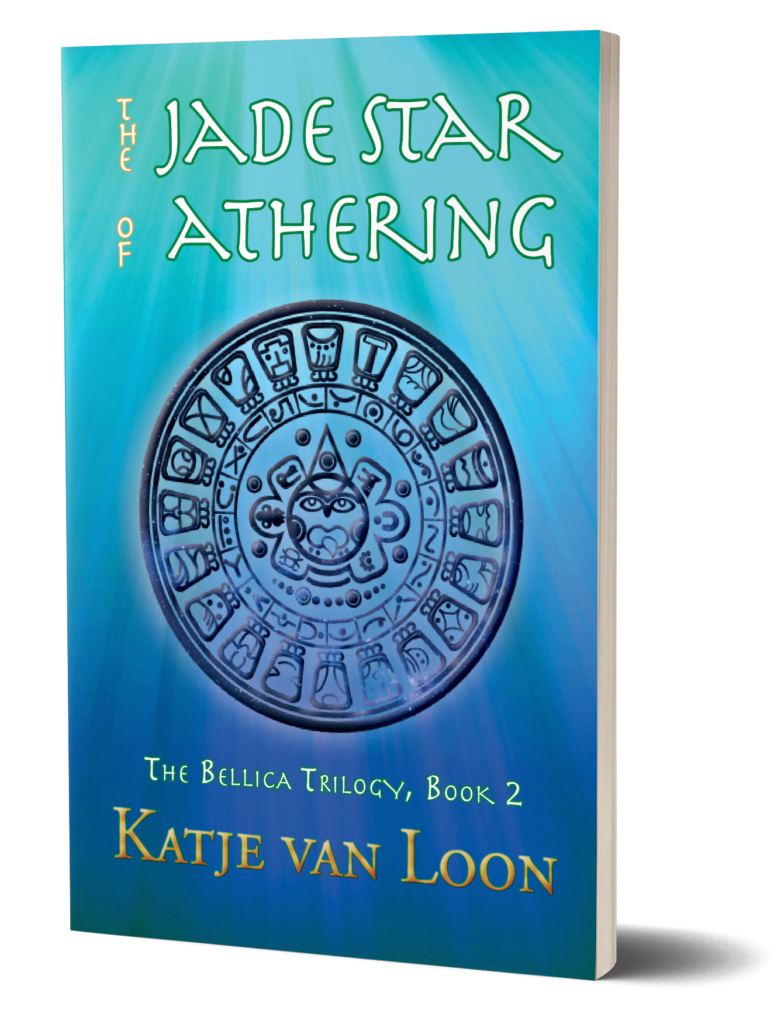 Part of the
The Bellica Triad
series:
The Jade Star of Athering (The Bellica Trilogy #2)

Prophecy. Calamity. Faith.
Leader of the Thirteenth Regiment, protector of Athering, and spouse of a good man, Bellica Agate has simple goals—peace and privacy. War with neighboring Ixtepan threatens every part of her world; yet she must act, her every step haunted by dusty prophecies that foretell the coming of one who will save Ixtepan and end the bloodshed.
Who is Sho-qoot-Bak? Will she appear before Athering and Ixtepan rip the world asunder?
The voice of a goddess whispers in Agate's ear: You cannot escape what you were born to do. Every step of the perilous journey moves Agate closer to a fearsome truth: she must face her past to save the future. The price of peace is courage.
The gods demand blood. Hers.
The Jade Star of Athering is the second installment in epic fantasy series The Bellica Trilogy. If you enjoy heroines with spines of steel, stories of faith in the face of insurmountable odds, and themes of Mesoamerican mythology, you'll love Katje van Loon's tale of sacrifice, courage, and self-acceptance.
Join Agate on her journey and travel to Ixtepan today.
[ecwid_product id="66051284" display="price addtobag" version="2" show_border="1" show_price_on_button="1" center_align="1"]
Read the Trilogy!
Reviews:
WalksWithin

on

Amazon

wrote:
Once again, Katje van Loon's work held me riveted to the very end. I loved the interspersing of myth with the story. The only disappointment is that it ended, and now I have to wait for the next installment! Katje has a gift for storytelling, and I'm so grateful ze shares it with us.